Community Health Education
社區健康教育
November 21, 2013: Colorectal Cancer
Date:
November 21, 2013
Time:
5pm - 6:30 pm
Location:
MZ Herbst Hall
Fee:
Free
Speaker:
Andrew Ko, MD

The following class is part of the 2013 Cancer Lecture Series to target prevention, early diagnosis and state-of-the-art treatments of the most common forms of cancers in the Asian community.



Presenting Dr. Andrew Ko, a colorectal and gastrointestinal cancer specialist.

Free Bilingual (English/Cantonese) Community Lectures

ALL CLASSES will be held at the MZ Herbst Auditorium

(2nd floor, 1600 Divisadero St. (Between Post and Sutter St.)


Refreshments provided


Sponsored by the Asian Health Consortium, the Asian Healthcare Institute, Inc. and the Advisory Cabinet of the UCSF Asian Health Institute

Please RSVP at (415) 885-3678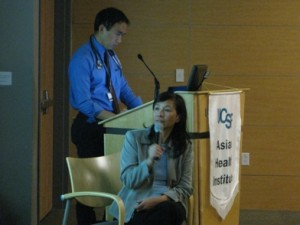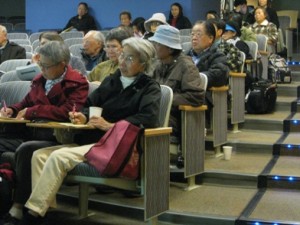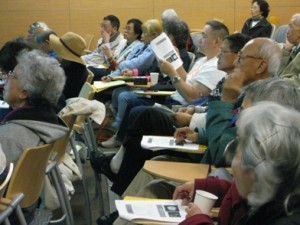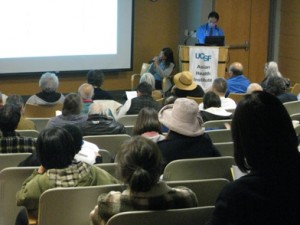 二〇一三年十一月二十一日:大腸癌講座
Date: November 21, 2013
Time: 5pm - 6:30 pm
Location: Herbst Hall, UCSF Mount Zion Campus 1600 Divisadero (between Post and Sutter St.) San Francisco
Fee: 免費
Speaker: Andrew Ko, MD

這癌症講座的目標是為在亞裔最常見的癌症提供預防,早期診斷和最先進的治療方法。 這是雙語(英語/粵語)的免費癌症講座系列其中之一 RSVP 報名: (415)885-3678 茶點招待!