Community Health Education
社區健康教育
March 15, 2016: Common causes for joint pain in the shoulder, hip, and knee
Date:
March 15, 2016
Time:
5pm-6:30pm
Location:
Herbst Hall, UCSF Mount Zion Campus 1600 Divisadero (between Post and Sutter St.), 2nd floor, San Francisco
Fee:
Free
Speaker:
Alan Zhang, MD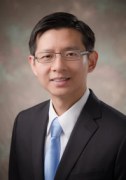 Register online at
http://bit.ly/ucsfbonehealth
A healthy skeletal system consists of strong bones and stable, yet supple, joints. Osteoarthritis and osteoporosis are among the most common ailments of the skeletal system. Good nutrition and doing weight-bearing activities, such as walking, help to increase bone densities. Intense training may cause damage such as stress fractures. Doing exercises safely to avoid injuries is key to skeletal health and to avoid joint pains. Join us in these lectures to find out how to keep your bones healthy.
For more information on the Skeletal Health Series, click
here
for the flyer.
二〇一六年三月十五日: 肩肩,髖關節和膝關節疼痛的常見原因
Date:
March 15, 2016
Time:
5pm-6:30pm
Location:
赫布斯特館, 1600號 Divisadero街 (between Post/Sutter街), 二樓, 舊金山
Fee:
免費
Speaker:
Alan Zhang, MD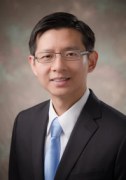 點擊
這裡
進行網上註冊
健康的骨骼系統是由強健的骨骼和柔軟的關節形成的。骨骼系統中最常見的疾病有骨關節炎和骨質疏鬆症。良好的飲食習慣和做負重運動,如散步,有助於增加骨質密度。過量的訓練可造成損傷,如骨折。要保持骨骼健康,最重要是做運動時小心和注意安全,以避免關節受傷和疼痛。歡迎你參加以下的講座,令你了解如何保持骨骼健康。
想要查詢更多的信息請按
在這兒