Community Outreach Health Events
推廣健康活動
The Asian Health Institute coordinates health screening events in the community with collaborative efforts from students from the Community Outreach Students Alliance (COSA) on behalf of the UCSF Medical Center.
Upcoming Community Events:
Look Good Feel Better class for women undergoing cancer treatment. For more information: September 11th
Past Community Events:
Savvy Caregiving Training Program

When:
Tuesdays, 2 - 4 pm (July 24, 31; August 7, 14, 21, 28)
Please commit to attend all 6 classes.
Where:
Chinese Newcomers Service Center
777 Stockton Street, #108, San Francisco
Cost: Free
The Program:
The Savvy Caregiver Training Program provides over 12-hours of face to face training with dementia experts and a caregiver manual.
Pre-registration and phone screening is required. 415.463.8504 ask for Arthur Chan or email archan@alz.org
AADP bone marrow drive. Help Kalea find their match.
Memory Making Social Museum Outing in San Francisco - March 16, 2018 (Friday)

Research studies have found that social engagements support our brain health! In commitment to serving and supporting individuals who are affected by Alzheimer's disease and related dementia, and their families in the Asian community, the Alzheimer's Association proudly presents "Memory Making Social Outing" through a series of social activities including field trips, museum tours, and social gatherings. Please click here for details. Interested friends are welcome to sign up!

Target Participants: Persons living with dementia and their caregivers. A brief phone screening is required.
Group Setting: 10 individuals (5 pairs). Lunch included.
Cost: Free. All participants are to meet at the destination.
Registration: Please contact Xiaorong Ou at 408.372.9926 or xou@alz.org
Date: Friday, March 16, 2018
Time: 11:30 a.m. to 2:30 p.m.
Location: Legion of Honor Museum, 100 34th Avenue, San Francisco

Chinese Savvy Caregiver Training: 3/8 - 4/12/2018. Click here for more information.
Memory Making Garden Social Outing in Saratoga - April 13, 2018 (Friday)

Recharge yourself - Relaxation activities designed for family caretakers of dementia patients.

How often do you not have any time to take care of yourself? Do you wish to have a quiet time to get recharged? The Alzheimer's Association will organize a "Recharge Yourself" event for family caregivers in the spring of 2018. Through the activities, the family caretakers will have the opportunity to relax the body and mind, encourage each other, and refuel with energy! Please click here for a flyer with details.

Target Participants: Family caretakers of dementia patients
Date: Friday, April 13, 2018
Time: 10 a.m. to 2 p.m.
Location: Hagone Garden, 21000 Big Basin Way, Saratoga, CA 95070
Activities: 10 – 10:15 am Introduction
10:15 – 11:15 am Art, Memory creation
11:15 am – 12:15 pm Exercises to de-stress the body
12:15 – 1 pm Lunch (provided for free)
1 pm – 2 pm Tea ceremony
Cost: Free. For families who need to temporarily hire someone to look after the patient family member, the Association offers a respite service fee supplement.
Registration: Space limited. Please register early. Contact Pening Chang at 408.372.9943 or pchang@alz.org to register.
ARC blood donation and bone marrow drive. Click here for more information
Will you marrow me? Bone marrow screening event. Click here for more information
San Francisco Chinese Alzheimer's Forum. Click here for more information
Look Good Feel Better class for women undergoing cancer treatment. Click here for more information
Screening at 23 Campaign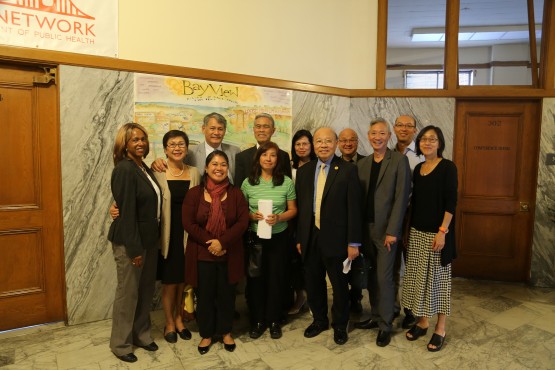 Healthcare leaders in San Francisco attended the Health Commission meeting on October 20, 2015 in which a new Resolution was adopted to support diabetes screening for Asians with a BMI of 23 or more.
Below are links to more information regarding the event:
Asian American Donor Program: Bone Marrow Drive --click here for more information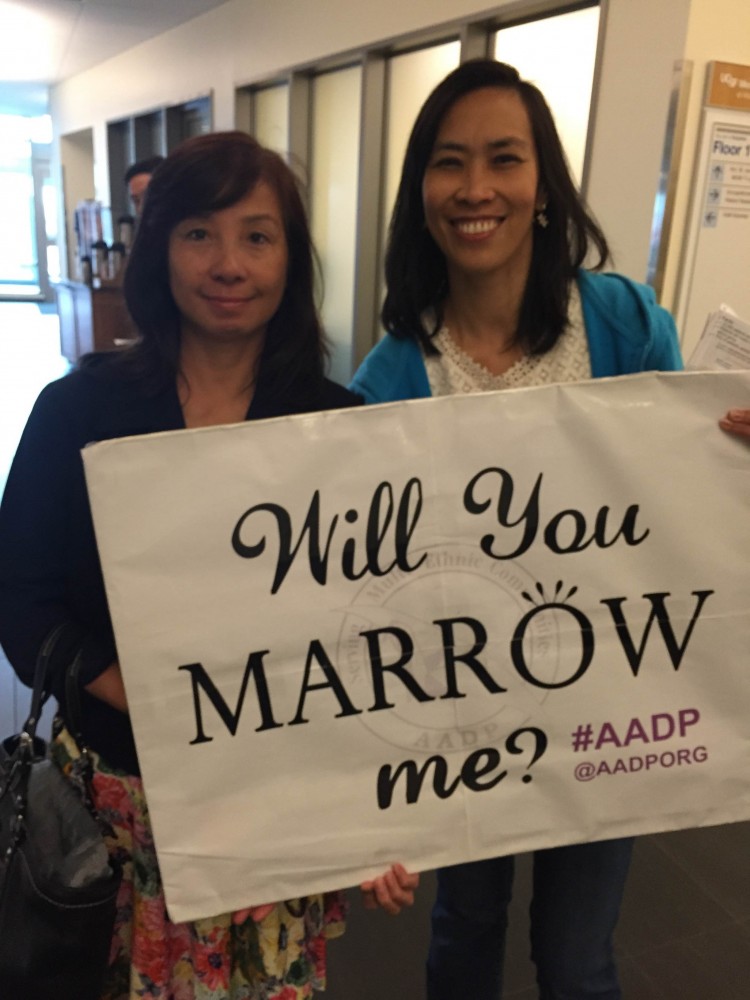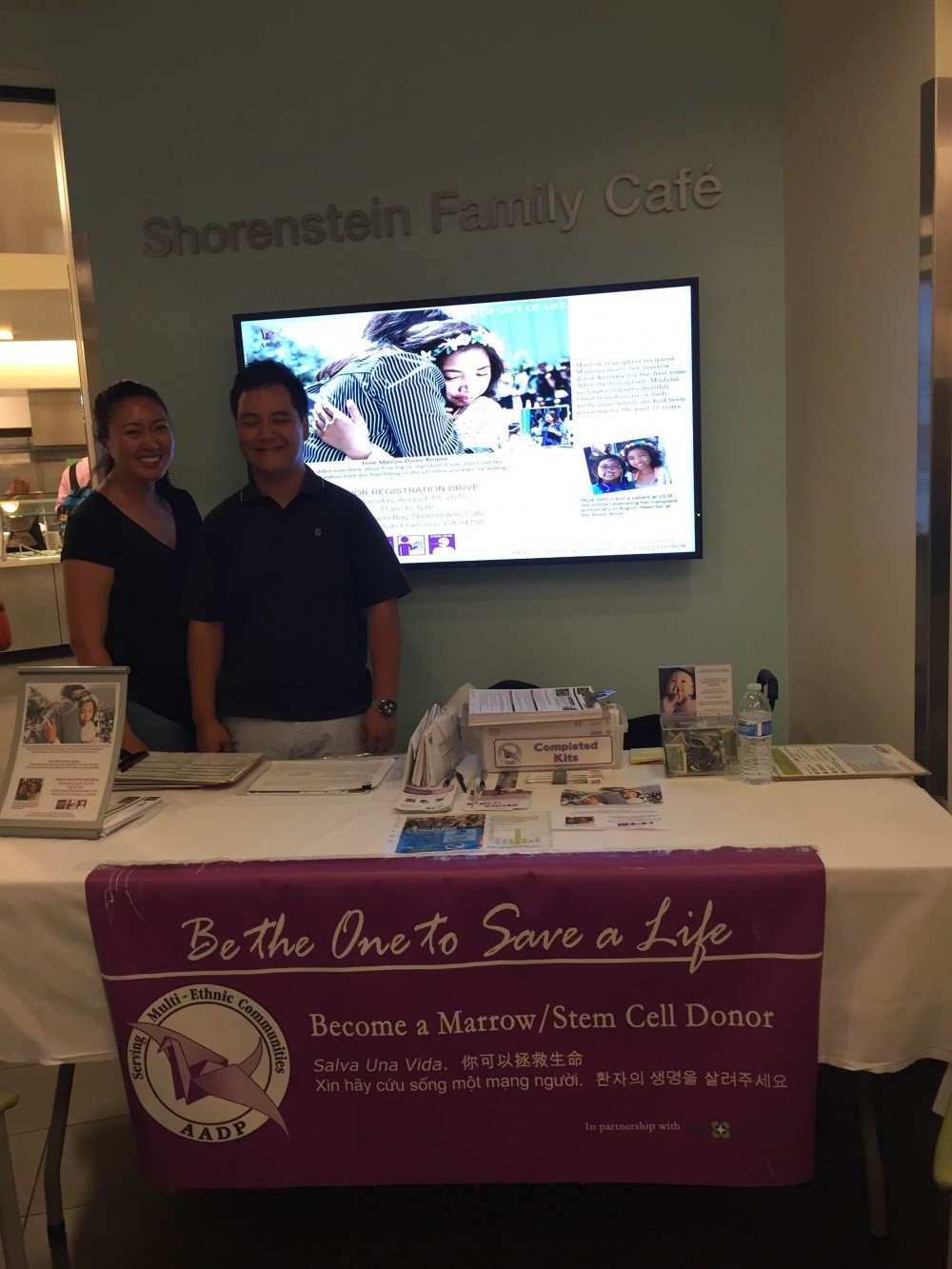 Free Skin Cancer Screening 免費皮膚癌篩檢--click here for more information/更多信息
2015 Chinatown Health Fair---click here for more information/更多信息
2014 Asian Heritage Week Street Fair
2014 Gordon Lau School Health Day
2013 Chinatown Health Fair
2013 Sunset Mid Autumn Festival Street Fair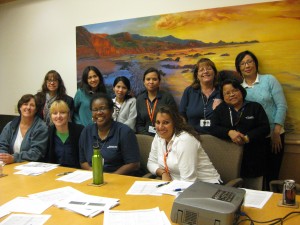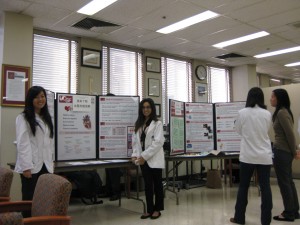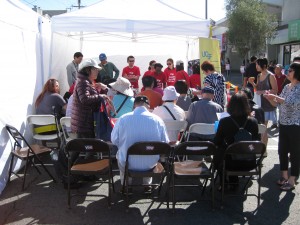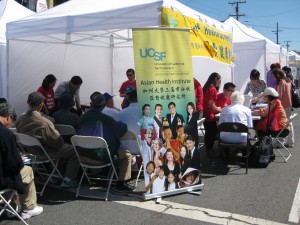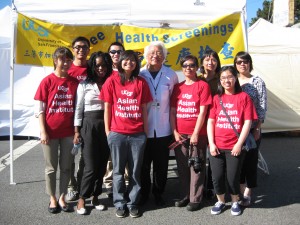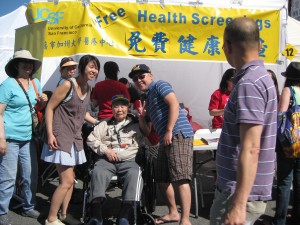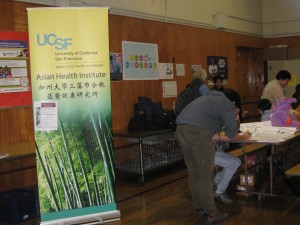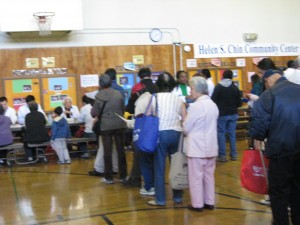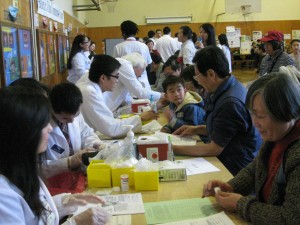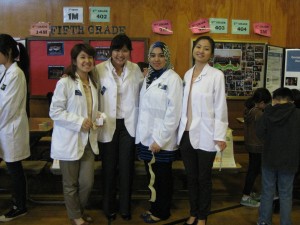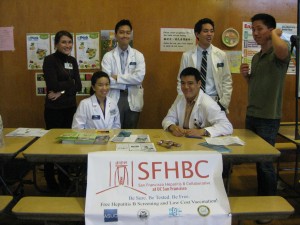 亞裔健康研究所負責與社區推廣學生聯盟(COSA)的學生一同代表UCSF醫療中心,努力向亞裔社區推廣健康篩查活動。
即將到來的社區活動:
容光煥發,心情更好美容示範講座為接受癌症治療的女士。想要查詢更多的信息:九月十一日。
過去的社區活動:
中文照護者訓練課程

依據專家的研究,阿滋海默症協會提供的這個課程將為家屬照護者提供臨床程度的訓練。許多家屬照護者告訴我們他們想更深入的了解阿滋海默症,而這堂課程就是這個機會。
時間:
星期二下午, 兩點到四點 7/24, 7/31, 8/7, 8/14, 8/21, 8/28。 需出席全部課程。
地點: 新僑服務中心 777 Stockton Street, #108, San Francisco 費用: 免費。 對有需要的家庭,我們將提供喘息服務補助金。 關於這個課程: 專業照護者訓練課程 (The Savvy Caregiver Training Program) 提供12小時面對面的照護訓練與照護者手冊。 註冊: 需事先報名並經電話評估。 請聯絡陳柏豪415.463.8504 或 archan@alz.org
AADP 骨髓捐贈. 幫Kalea
值得回味的舊金山博物館外遊 - 2018年3月16日(星期五)

研究報告顯示社交活動有益大腦健康!阿滋海默症協會致力為灣區華裔失智症家庭提供協助與支持,特別推出這個『記得我們攜手同遊』系列社交活動,與大家一起為我們的家人創造美好的回憶。這個活動內容包括戶外踏青、參觀博物館、聚餐等等。詳情請參與附件。歡迎有興趣的朋友報名參加!  

活動對象:失智症患者及其家屬照顧者。報名後需接受簡單的評估。
活動形式:以十人(五對)為一個小組形式進行 (包括午餐)。
活動費用:免費。參加者需自行到目的地集合。
報名:請致電歐小榮408.372.9926或 電郵 xou@alz.org查詢詳情。名額有限,報名從速。
日期:星期五, 3/16/2018
時間:上午11點半至下午2點半
地點:Legion of Honor Museum 100 34th Avenue San Francisco
中文照護者訓練課程: 3/8 - 4/12/2018。 想要查詢更多的信息請按在這兒。
值得回味的薩拉託加花園郊遊 - 2018年4月13日(星期五)

為你加油 -- 為失智症家屬照護者設計的一日減壓活動

您有多久沒有時間好好照顧自己了? 您是不是很希望有一個讓自己靜一靜、重新充電的時間? 阿滋海默症協會將在2018年春天為家屬照護者舉辦一次「為你加油」的活動,讓家屬照護者能在美麗幽靜的 Hakone Garden 中有機會能沉澱身心、彼此鼓勵、補充能量後再一起前行! 詳情請 參與附件 。

日期: 四月十三日星期五
時間: 上午10點 – 下午2點
地點: Hakone Garden
21000 Big Basin Way, Saratoga, CA 95070
活動: 10 – 10:15 am 介紹
10:15 – 11:15 am 藝術,創造記憶
11:15 am – 12:15 pm 減壓練習
12:15 – 1 pm 午餐 (協會將提供午餐)
1 pm – 2 pm 茶道時間
費用: 免費。對有需要暫時請人照看家人或安置家人的家屬,協會將提供喘息服務補助金。
聯絡: 名額有限,請盡速報名。報名請洽張珮寧,pchang@alz.org
ARC 献血和骨髓捐贈. 想要查詢更多的信息請按 在這兒
舊金山華人阿滋海默症論壇。 想要查詢更多的信息請按 在這兒。
你會為了我參加做骨髓篩查嗎?如想要知道更多骨髓篩查活動的信息,請點擊這裡。
容光煥發,心情更好美容示範講座為接受癌症治療的女士。想要查詢更多的信息請按在這兒。
Screening at 23 Campaign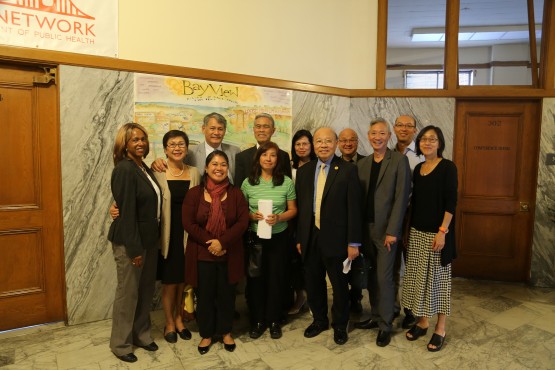 舊金山的健康委員會在2015年10月20日的會議中,支持並通過一項新的決議,支持亞裔用23或以上的身高和體重指數(BMI)為篩查糖尿病的起點。
這張照片是一班舊金山的醫療領袖在參加會議表決後拍攝。
美國亞裔器官捐贈計劃:骨髓捐贈為– 點擊这里了解更多信息